Transforming the Employee Experience for a Hybrid Work World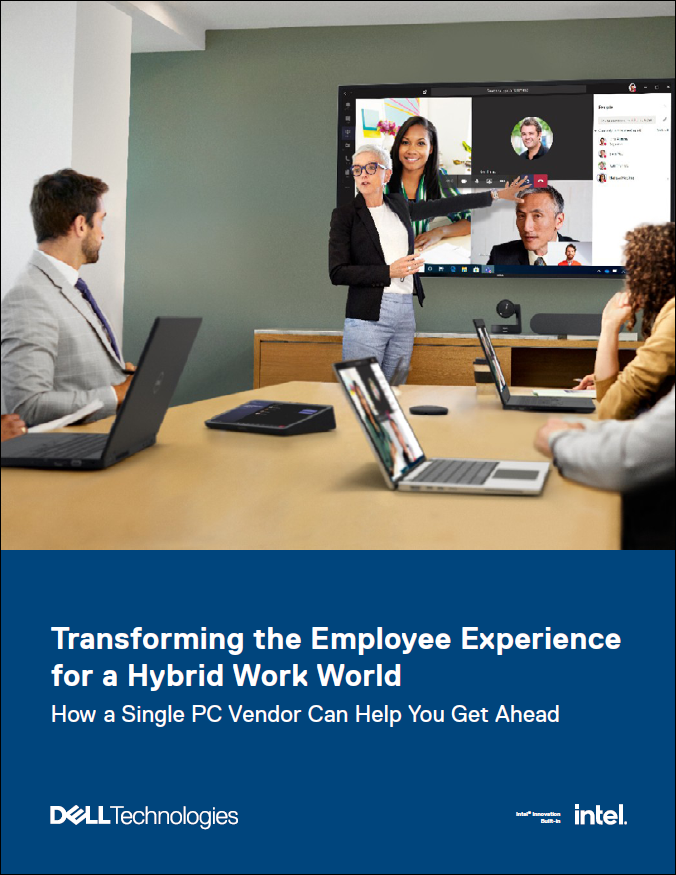 How a Single PC Vendor Can Help You Get Ahead
By meeting employee expectations for remote work, organizations can deliver the employee experience required to attract and retain talent while improving productivity. The research uncovered that a key factor for delivering a winning employee experience is to leverage outside resources for IT services. The more you can outsource and consolidate your IT services with a single partner, the more you can leverage efficiencies that result in a better employee experience.
Check out this whitepaper for enabling an effective hybrid work environment with Dell PC as a Service.
Learn more about Dell Technologies solutions powered by Intel®
Please fill the form below to download.