How Organizations Drive Employee Empowerment and Business Results with Leading Digital Work Technology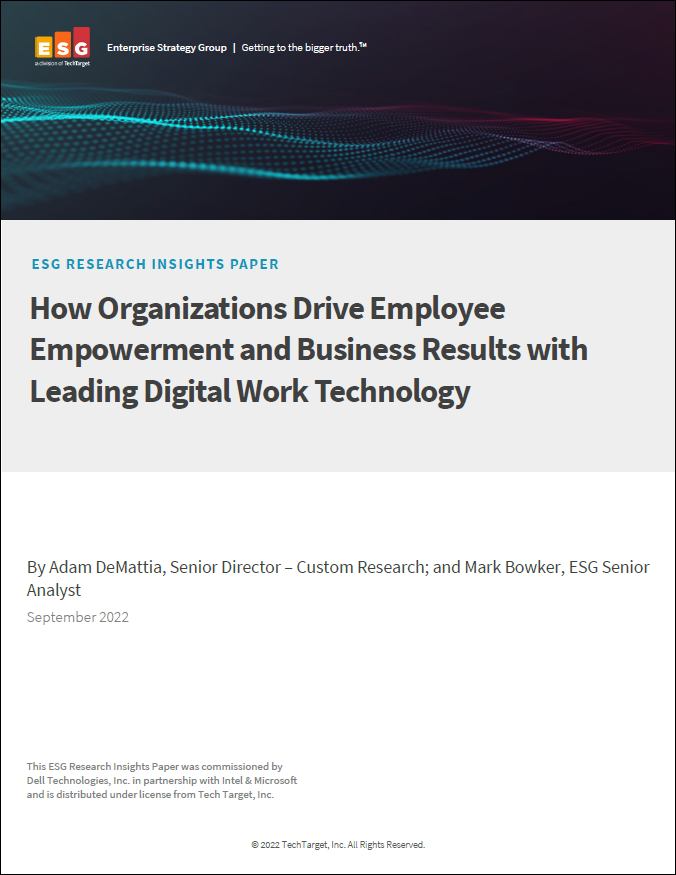 All organizations have had to accelerate their digital workforce strategies to survive global disruption. But change is a constant, as is the need for organizations to continuously optimize their teams' productivity. Whether adapting to current and future employees' work preferences, ensuring a resilient workforce strategy that is adaptable to future changes, or attempting to differentiate themselves to win the war for customers and talent, organizations must continue to focus on delivering a modern user experience to employees.
Download this whitepaper to know how a leading digital work technology environment helps organizations win the war for talent.
Learn more about Dell Technologies solutions powered by Intel®
Please fill the form below to download.