The Case For An Accelerated Device Refresh Cycle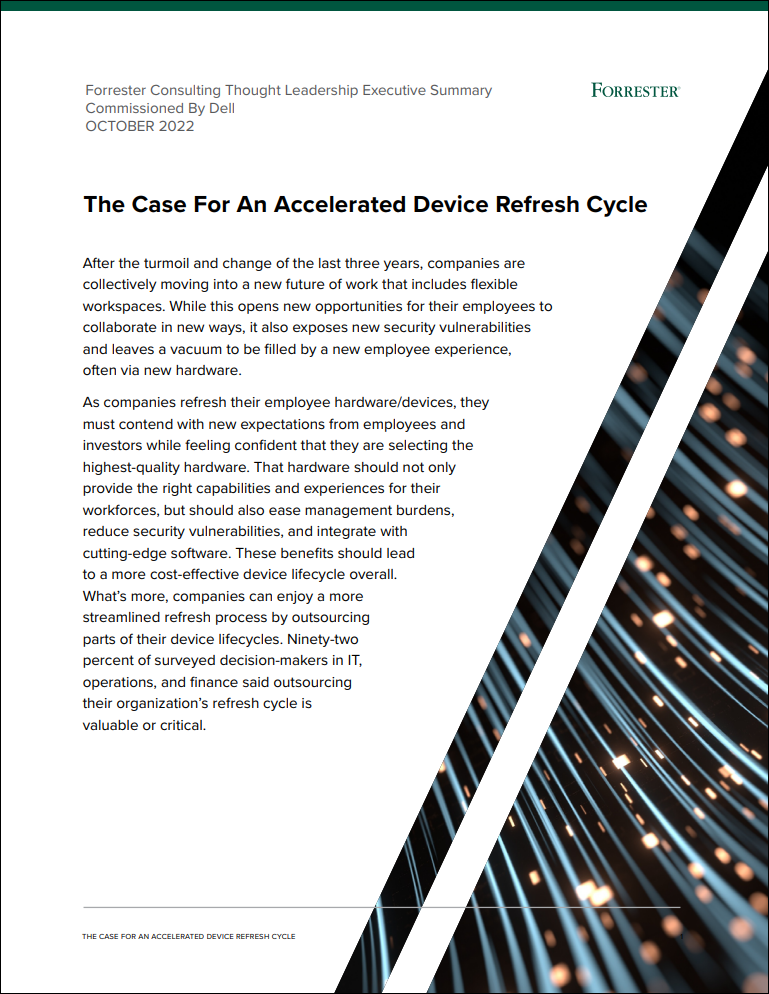 Companies are updating their device strategies for more flexible work environments. Security breaches and more flexible working styles are driving companies to rethink their approaches to device management and refresh. While the majority of respondents are pursuing a traditional three or four-year refresh, many are seeing the potential benefits of moving to an accelerated refresh model.
Download this case study to know how outdated devices cause poor end-user experiences and expose potentially costly security vulnerabilities.
Learn more about Dell Technologies solutions powered by Intel®
Please fill the form below to download.